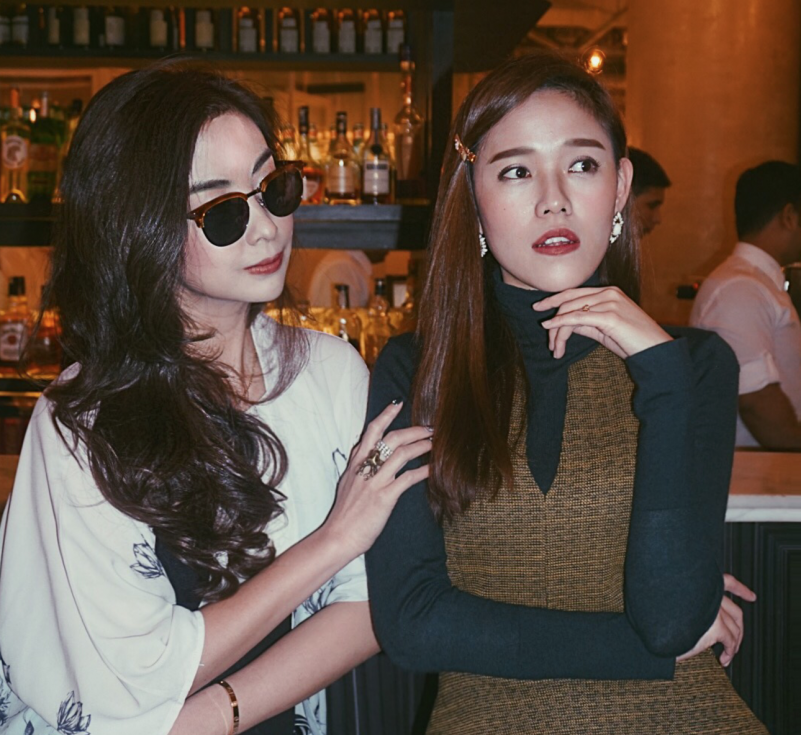 [vc_row][vc_column][vc_column_text]
Sometimes, the more often we see things around us (beautiful ones especially), the more it is that we "don't" see them at all – taking for granted of those truly wonderful things as we go. A L E X I S has been one of the favourite hangout bar restaurant at the Gardens. The classic yet modern contemporary interior gives a sophisticated vibe that is extremely welcoming even if it's just for a drink or two with your friends and colleagues over the weekend, downtown, in the metropolitan Mid Valley City.
Feeling all New Yorker abruptly, Mira and I decided to meet up for tea and dinner last Public Holiday (before she jet sets again to God knows where), doing a Mid Century theme when 'vintage' and 'modern' meet and gleam.
It is always by the wine bar that we like to chill and relax. High cemented ceiling with powder-coated steel, French panelling and Italian inspired marbles that blend altogether.
A more casual atmosphere where we are surrounded by waiters that are constantly busy running up and down with a silver tray on their hands, and patrons who smoke freely and chatters out loud with laughters – echoing the entire space under the dimming lights.
Vintage Modern | Issue 12.06
'The Lifestyle Edit' 2017 Book Series by #EstyJames
Words & Theme Styling Esther N.  Photography BAMbi.asia  Location ALEXIS Gardens
x
[/vc_column_text][/vc_column][/vc_row]